Procare Hospitals  is a top tier healthcare provider located in Life Camp, Abuja. Since inception in 2017, we have helped countless couples start their own families through our renowned Fertility Clinic that specializes in IVF and other forms of assisted reproduction.
Improving The Quality Of Your Life Through Better Health.
At Procare Hospitals, we are committed to Patient Centered Care (PCC) and it is our joy to be a part of your happiness. Enhancing your quality of life is all that we are about.
Procare Hospital is one of the leading health care facilities in Nigeria, with an unstinting focus on clinical excellence, affordable cost and cutting-edge technology. We offer a wide range of consistent high quality and up-to-date medical services, that allows us to serve with compassion and sensitivity to the individual needs of our patients in a comfortable, convenient and serene environment.
Providing Care for The Sickest In Community.
Dr. Moses Fache an IVF Specialist/Expert with more than 21 years experience in Gyneocology and Obstetrics, founded El-Rapha/Procare hospital in 2015, in a quest to help families with infertility problems to have more children as desired. Since her incorporation in 2017 we have been committed to ensuring an overall health satisfaction for families within and outside Nigeria.
Our Vision is to provide our clients with exceptional service and compassion with a world class care that is accessible and affordable . Contact Us For More Information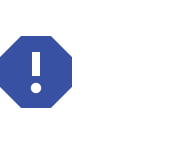 Procare Hospital is dedicated to providing quality patient care with unwavering patient to clinical excellence, patient safety, with an unparalleled passion and commitment to guarantee the very best care and service to those we serve.